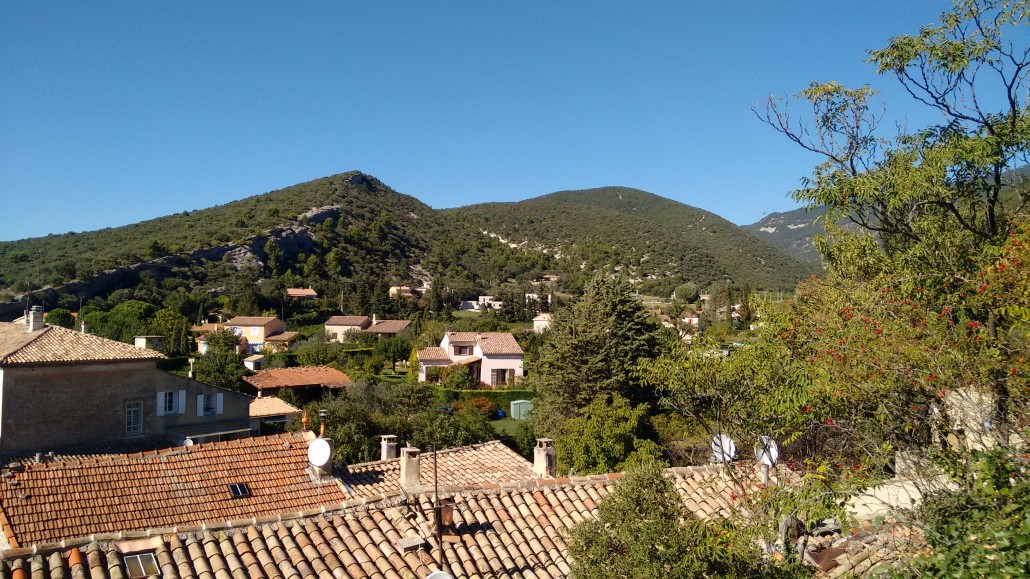 Region
Les Terrasses du Soleil is located in the sunny south west of France, on the border of Drôme and Provence regions. This is an area renowned for its lavender, fine wine, olives, fruits and sumptuous truffles. You will be close to the city of Avignon and it's famous bridge and pope castle, the mountain of Provence, le Mont Ventoux and Montélimar, a city only 45 minutes away by car and famous throughout the world for its nougat.
Les Terrasses du Soleil is truly is in the heart of the French countryside, next to the pretty and traditional village of Le Pègue. Although there are a handful villages only fifteen minutes drive away, the green rolling hills and uninterrupted views of lavender fields make Les Terrasses du Soleil feel like your private, tranquil countryside retreat.
Some points of interest in the neighborhood are:
City of Avignon
Mont Ventoux
Village of La Garde Adhémar
Roman City of Vaison La Romaine
'Enclave des Papes' – City of Popes, Valréas
City of Dieulefit
Castle of Suze-la-Rousse
Village of Rousset les Vignes
City of Nyons
Medieval village of Poët Laval
Valley of Buis les Baronnies
City of Marseille
Village of Venterol
Vineyards of Vinsobres
Fortified village of Taulignan
Hiking and cycling
The area around Les Terrasses du Soleil is truly best explored by foot and bike. Breathe in the countryside air as you follow the numerous off-road routes and get a real feel for the region.
Whether you want to climb up into the hills to get beautiful views, or prefer to cycle to around the nearby towns, Les Terrasses du Soleil is the perfect base for your adventures. Vincent and Stéphanie are always happy to give advice about the best routes to take and the local areas you don't want to miss.
There is of course the possibility to rent bikes, electric bikes and scooter nearby at Le coin du velo Nyons (or Location de velo Valreas).
Some of the many hikes and cycles starting from Les Terrasses du Soleil:
Hike to Chapelle St Marcel – 1 hour
Hike Rousset les Vignes – 1 to 4 hours
Cycling to St Pantaléon les Vignes – 1 hour
Cycling in Drôme – many organized circuits
Mountain biking to Mont Brison – 1 to 3 hours
Downhill mountain biking in Nyons – 1 to 4 hours
Hike to the 1 350 m from la Lance – 4 to 8 hours
A bit further you will also find the famous Mont Ventoux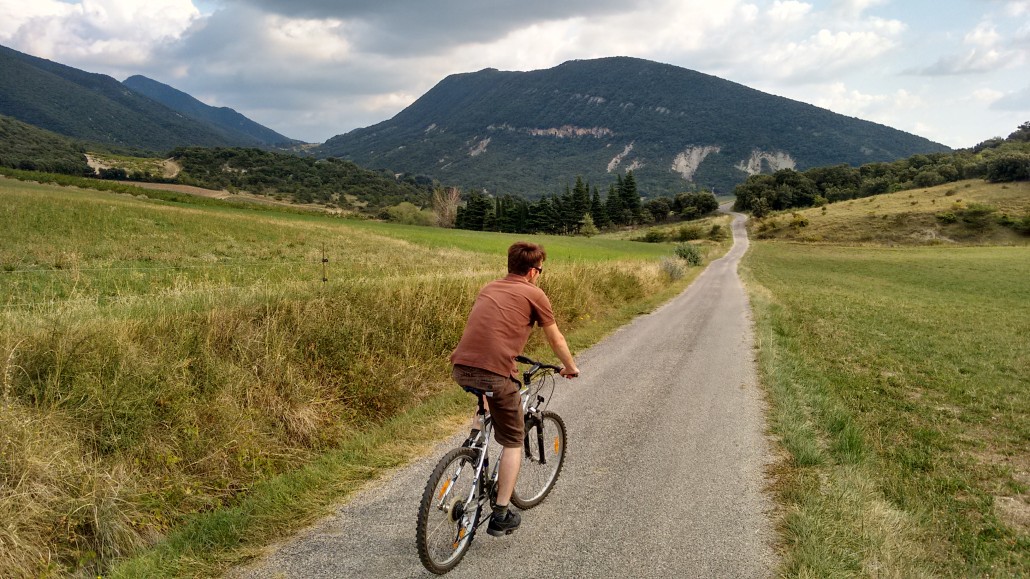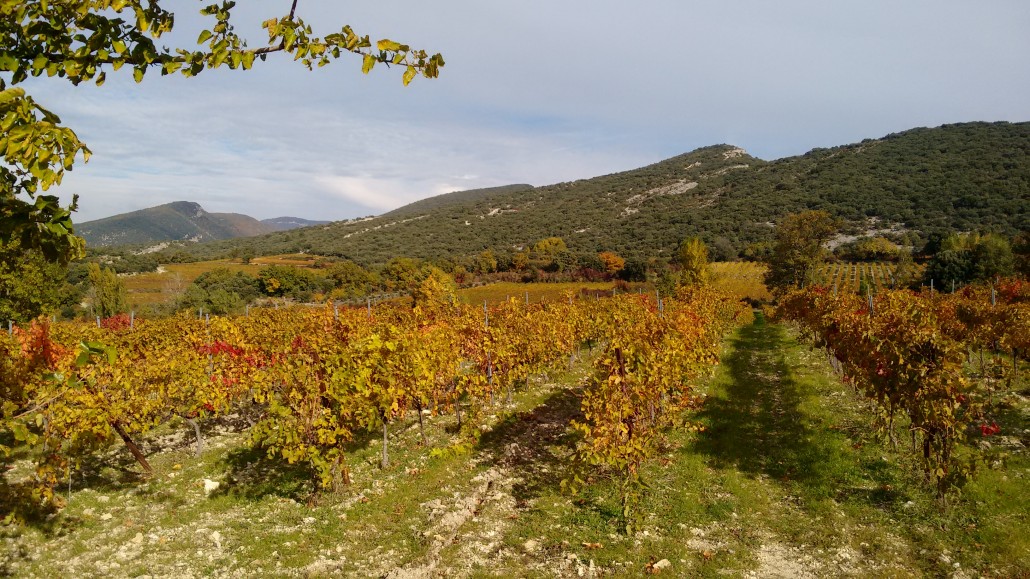 Wine Tasting
Les Terrasses du Soleil is perfectly situated to explore a number of vineyards and wineries. You can find out about the famous wines produced here or visit local independent vineyards. From tours to tasting sessions, any amateur sommeliers will have plenty to keep them busy in this region of France.
We suggest visiting the following wine tasting venues:
For children
There is plenty to entertain children at Les Terrasses du Soleil. Let their imagination run wild with such a large house and exciting gardens to explore. Plus, there is a local playground, only a few minutes' walk from the B&B, in the small, safe Le Pègue village centre.  There is a slide, a roundabout, a small climbing frame, a basketball hoop, and a football field. There is also a tennis court in the next village, Rousset-les-Vignes.
In the summer months, Les Terrasses du Soleil has a large, outdoor swimming pool where children love to play. We only ask that there is always an adult supervising any children under the age of fourteen.
Playground
Table tennis
Swimming pool
Volleyball, basketball, and football
Indoor Climbing walls
Bicycle and Running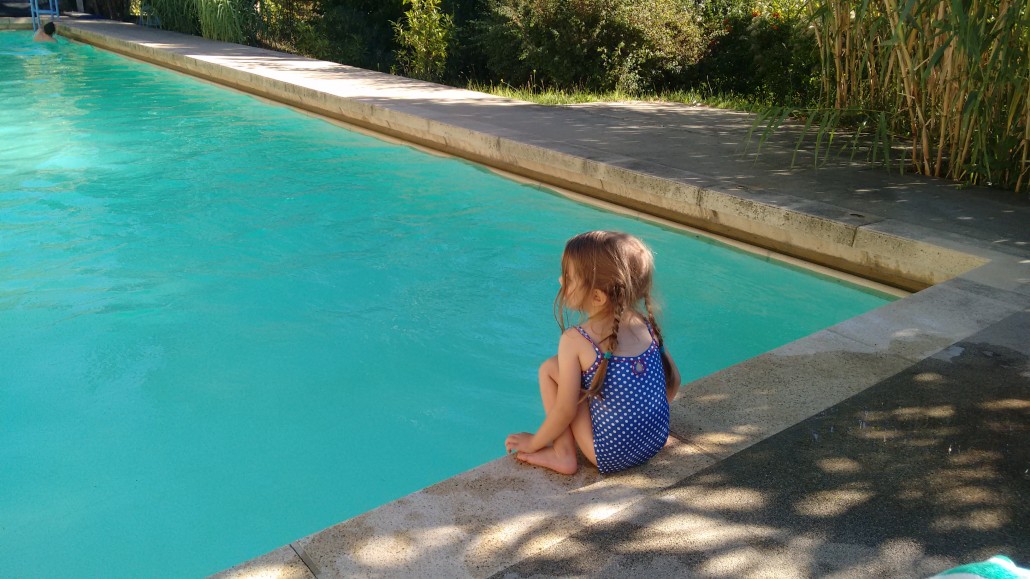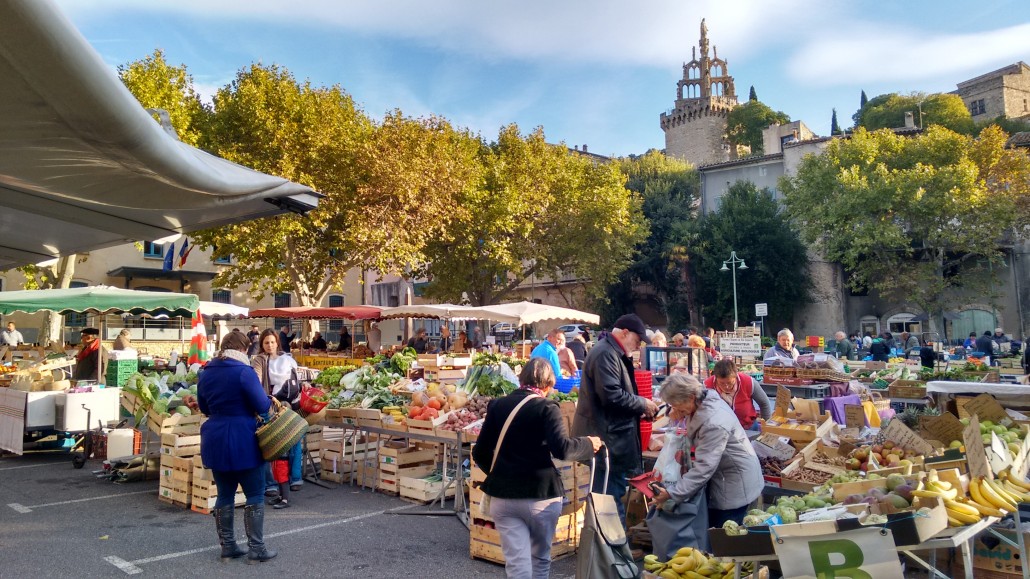 Local Markets
There are plenty of local markets close by to Les Terrasses du Soleil where you can buy anything from traditional delicacies to new shoes! Be prepared with a big basket for all the French goods you want to pick up.
The closest markets are the following ones depending on the day you wish to go:
Monday – Chamaret
Monday – Tulette
Tuesday – Vaison La Romaine
Wednesday – Buis Les Baronnies
Wednesday – Valréas
Friday – Dieulefit
Friday – Taulignan
Sunday – Valaurie
Sunday – Nyons – high season only
Culture
Les Terrasses du Soleil is close to a number of beautiful medieval villages. This area of France is rich in history and wonderful architecture from centuries gone by. There are plenty of castles, chateaux and museums only a short distance away, perfect for those wanting to learn more about the region's past.
Le Pègue itself is home to a church of great historical value – Chapelle Sainte Anne. Once a convent, this ancient church overlooks the village proudly and its bells still toll at every hour.
There is also an Archaeology Museum in the heart of Le Pègue. The museum opens in April for the summer and showcases some of the Roman artefacts found in the nearby area. Interested? Come and explore the history yourself!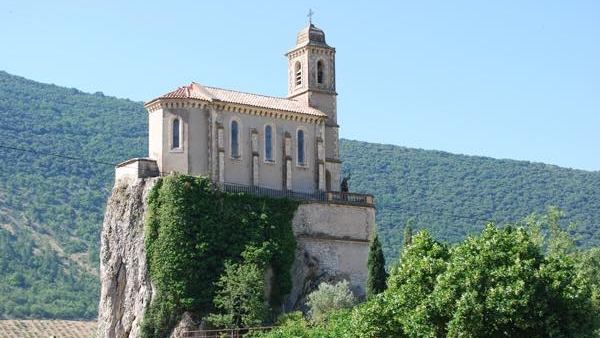 Grigan's castle – comtesse de Sévigné
Suze-la-Rousse Castle
La Garde Adhémar Castle
Ruins of Aleyrac priory
Chapelle du Prieuré in Montbrison
Medieval village of Poët Laval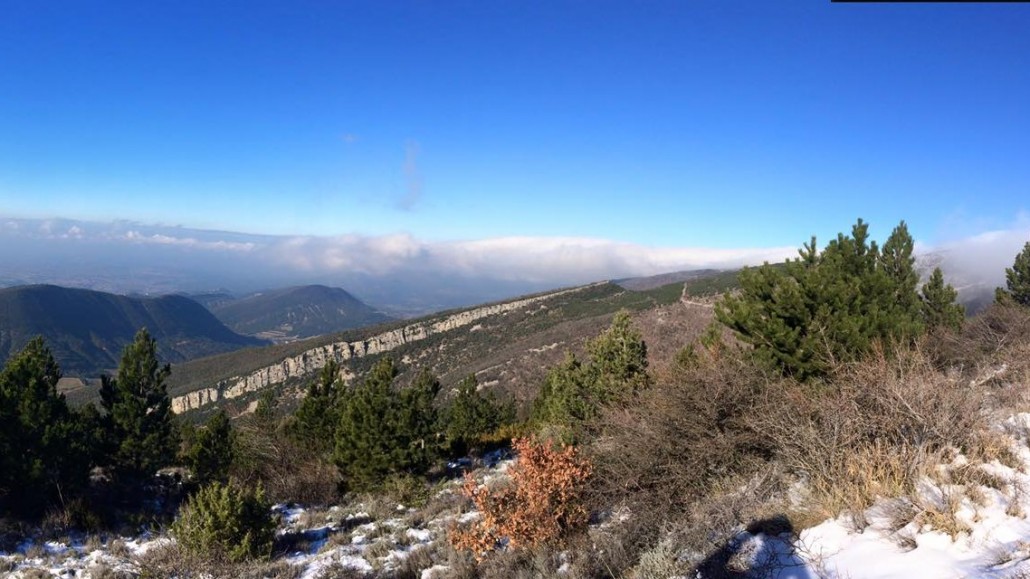 Other outdoor activities
Set in the beautiful, sunny French countryside, Les Terrasses du Soleil is perfect for those looking for a fun-filled holiday of outdoor activities. Interested in rock climbing? There are plenty of areas close to Les Terrasses du Soleil ideal for all sorts of climbing, including via ferrata.
Whether you want to take it slow or want to try something a little more extreme, the Drôme Provençale region has plenty of options available in the summer and winter:
Tennis
Boules – pétanque
Walking Tour
Via Ferrata
Kayaking
Rafting
Paragliding
Skiing
Sightseeing
What to do at home
Les Terrasses du Soleil is an ideal base for discovering all sorts of treasures around the Drôme Provençale region. However, if you'd prefer to spend the day at home there are plenty of activities available to B&B and gîte guests. The large 20m by 6m pool is perfect for relaxing by in the sun. And some of the other things you can do here include:
Barbecue
Volleyball
Reading
Swimming pool
Gardening