Driving in France may seem a little daunting, especially if you're used to driving on the left side of the road, but the roads around Les Terrasses du Soleil are actually very easy to navigate.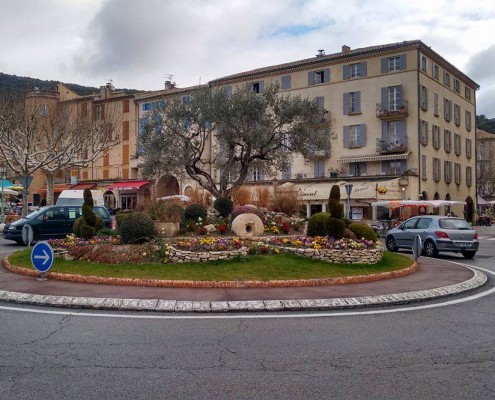 This is partly thanks to the fact that we're in the heart of the French countryside – the roads are long, fast and not at all busy. But the other reason is because of the French love affair with the roundabout (le rond-point).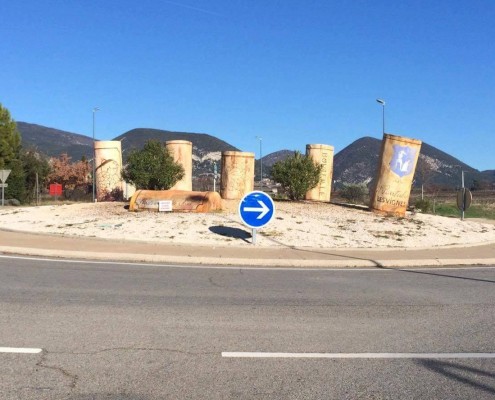 In 2008, it was estimated that as many as half of the world's roundabouts were located in France. This may seem a little excessive, but it means that France is one of the easiest countries to drive in because (so long as any UK drivers remember to go in at an anti-clockwise angle) roundabouts are often considered to be one of the safest and most efficient junction systems in the world.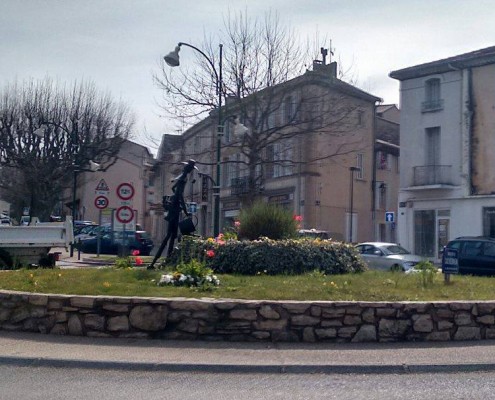 And in this region of France they're also considered to be one of the most beautiful. Local roundabouts are often decorated and maintained to a very high standard. They are almost like grand centrepieces and often represent the history or culture of the town in which they're situated.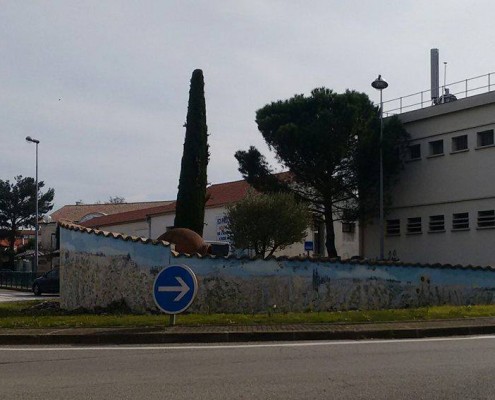 The beautiful designs vary. Some are alive with colourful flowers and greenery, others proudly state the name their towns with grand signs and some roundabouts can even be quite avant-garde. They're definitely something to watch out for and can make even the most mundane journey a little more entertaining.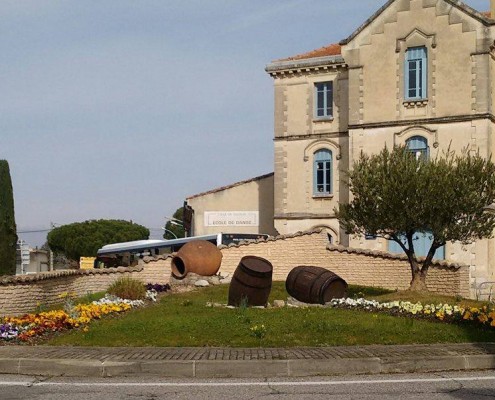 Plus, if you arrive at Les Terrasses du Soleil in during a holiday period, you can expect to see a few roundabouts dressed up for the occasion. One of our favourite ever roundabout decorations was the giant red pig that settled on one of Montélimar's roundabouts a few years ago. It was all part of an art exhibition by sculptor Sweetlove William who introduced a number of rouge creatures to the town.
To find out how to get from Montélimar to Les Terrasses du Soleil, click here.
To find out more about local art exhibitions, galleries and museums, click here.
http://lesterrassesdusoleil.com/wp-content/uploads/2016/05/1px.png
0
0
Vincent
http://lesterrassesdusoleil.com/wp-content/uploads/2016/05/1px.png
Vincent
2016-03-04 17:01:11
2016-03-04 17:01:11
AN UNUSUAL ATTRACTION - ROUNDABOUTS